Recognising an ineffective guest blog post
Good guest blog posts can be a great tool in your blog. However, as I wrote last week, low quality posts can be detrimental.
So what makes a low quality blog post low quality?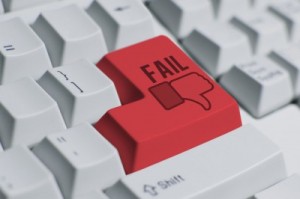 Here is a list of errors and faults I have seen in recent blog posts:
the post is simply poorly written – I've seen poor sentence construction, multiple ideas squeezed into one confused sentence, changes of tense (future to past, etc) and lack of flow from one sentence or paragraph to the next
poor use of sub-headings and bullet points – one I recently saw had bullet points appearing as sub-headings that didn't actually make sense (maybe that is another blog post for me to write!)
rambling – we all ramble a bit when we're talking to friends, but rambling in a blog post wastes people's time and often indicates you don't know the topic well. It certainly shows you didn't plan the post nor edit it well.
using unnecessary, impressive words or misusing words makes the post very hard to read and understand
rehashed content that is boring – using the same content over and over is not interesting. The post needs to contain new information or a new perspective on it
using inaccurate data is not good for credibility at any time, but using incorrect data that the audience will spot as incorrect is just stupid or lazy. If you get the basics wrong, why should anyone trust your ideas and opinions?
support of illegal/immoral/stupid things to do. I don't like reading blog posts encouraging spinning articles (using the same content over and over with just enough changes to make them appear different), spamming people or using black hat (i.e. generally disliked by search engines and people) SEO tactics – there's no way I would let a guest blogger put something like that in my blog as I value my honesty and credibility.
A combination of the above! If one factor makes it look bad, imagine my response to multiple factors…
What other things have you noticed in poor guest blog posts? Or poor blog posts in general for that matter!