Making your blog easy to use
Doing some research this week, I've been to a large number of blogs but one in particular stood out and inspired a post from me 🙂 This blog has extremely long posts (even longer than those yellow-backed-sales letter-web pages!) which require a lot of scrolling – the home page is just one post! There is nothing else – no about us page, no list of previous posts or categories, not contact details.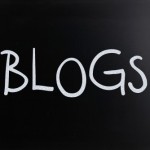 I found it very frustrating (as I wanted to find some specific answers like what the blog was about without reading multiple essays!) It was also very strange to not see any of the common elements we're used to for navigating a blog.
So it raises the question – what do you expect to find in the structure of a blog?