Meaningful posts that people love to read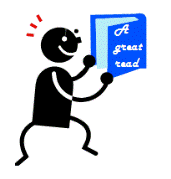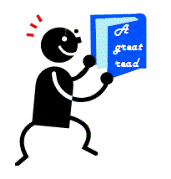 I'm going out on a limb here but I assume you write blog posts and articles because you want people to read them for some reason (promote your business, share your point of view, etc). If I'm wrong, perhaps another post will be more meaningful for you!
I see two simple rules for getting people to love reading your posts/articles/newsletter:
providing substance is more important (meaningful if you like) than just stringing together relevant keywords
people who like what you write are more likely to come back to read more, and recommend it to others as well
I was prompted to write about meaningful posts by reading an article that sounded interesting. That is, the heading was about whether or not to build a website and it started by discussing the increased sense of needing a website in the small business sector in recent times. However, that's as far as the article went – it gave a case study of someone struggling to get their web designer to finish a job and then learning building the website wasn't the end point anyway.
From this example, I think we can learn
if you create a question or interest in a heading or introduction, you need to answer it within the article
each post/article should be on one topic – not reasons for website growth, optimisation and a case study rolled into one. One topic is simpler to read and understand, and splitting other topics out gives you more articles/posts to write anyway!
include something that makes it worth the time to read the article or post – generally this means give some information or insight, but it may mean entertain in some way. The article on building a website left me feeling I learnt nothing and therefore wasted my time – the result being I won't be heading back for more of their articles
So next time you write for your blog, website or newsletter, ask yourself if you have made it meaningful and of value or if you have just put together some space filler. And then check if there is anything you can do to make it more meaningful.