Last week in a twitter chat, I gave the tip of linking to relevant posts at the host blog within your guest blog posts.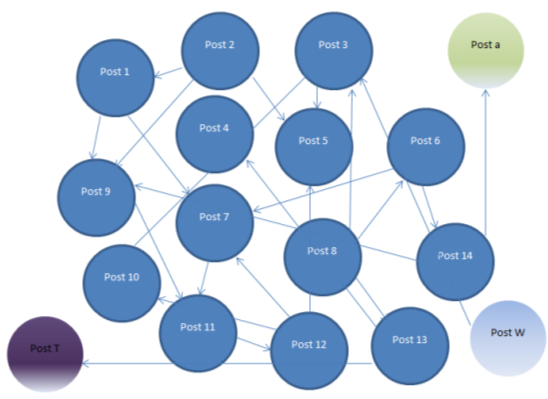 The question, of course, is why that is important.
some may call it sucky to do something nice for the host blog, and I can see why they would, but I see it as building a relationship of doing nice things for each other – it greatly increases your chances of being asked to do another guest post and being remembered for other opportunities
linking to other posts in the host blog shows you have sent some time on that blog which increases the chances of the host blog accepting your post but also has the potential to impress loyal readers of that blog
many hosts want internal links in every blog post so will actually add them to guest posts – if you add them yourself you  have more control over the placement of such links and can choose which posts to link to
having more internal links can help the SEO of the host blog – and the more traffic your guest post has, the better results you can expect so it helps both of you to include the links
if the host blog shows track backs (ie the comment area shows incoming links to each post), the internal links you add give your post additional exposure
by linking to another post, you are endorsing the content of that post to some extent, which adds weight to the host blog's credibility. It also supports your ideas if the host blog agrees with you. So internal links build credibility for you both and increase the authority of the host blog, making links back to your blog worth more
I've added it as number 7 but this could possibly be the most important reason of all – to build your reputation and credibility. The purpose of any good link in a blog post is to provide extra information or resources for the readers, and links to your host's blog are no exception to that. By linking to relevant information, you are showing a generosity and desire to help your readers which builds a positive impression.
What do you think – have you ever noticed links to the host blog within a guest post? Did they add value to you and the blog?