It's winter and many of us are in some form of lock down so what better time to catch up on some reading!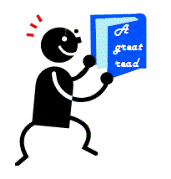 I have just placed an order for some books with Book Depository and discovered they are running a read-a-thon. So in case it inspires you to read, or gives you some motivation to try some different books, I thought I'd share the idea here.
Get reading!
Basically, they are giving some 'rules' to guide your reading between 23 and 30 August:
Which rule will you chose for the read-a-thon for winter? I'd love to hear what books you read and what you think of those books, too.