Welcome to the August edition of my newsletter.
August has been a long time coming in our house as we're looking forward to a family holiday later in the month (Word Constructions will be closed for nearly two weeks from the 14th.) It will be lovely to relax and be away from a computer - computers are very useful and my business would be lost without them, but it is great to move away occasionally (and to not deal with information overload!) How often do you take time away form your computer? I now schedule a morning a month for reading business materials, and even that break from the computer is energising.
Every two months, I prepare an article based on survey results for the Business Mums Network. Recently, the topic was doing business online and there were some interesting results. About 64% of people answered they knew nothing or little about setting up an html newsletter (a formatted newsletter sent by email not as an attachment) which is a pity when newsletters can be such an effective marketing and communications tool. When I started this newsletter, I just sent it from my usual email software but that generally is time consuming and can only go to a limited number of people before your ISP thinks you are spamming and stops your email access.
It was much easier once I swapped to an email package - and even easier when I outsourced sending them altogether! Email packages vary but most offer the added advantage of personalising the email (e.g. adding names in the greeting) and generating statistics. The stats are great for deciding what is or isn't working so you can amend future newsletters accordingly. The stats can also be useful if you sell advertising space in your newsletter.
Use your words wisely!
Tash
Tash Hughes
03 9018 8182
fax 03 9445 9154
blog - www.wordconstructions.com.au/blog
www.wordconstructions.com.au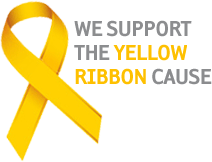 For all your business writing needs
---
In baseball, my theory is to strive for consistency, not to worry about the numbers. If you dwell on statistics you get shortsighted, if you aim for consistency, the numbers will be there at the end."
- Tom Seaver
---
Consistency
By Tash Hughes of Word Constructions
Whether you are consciously building your brand or simply want your message is to be understood easily, consistency is important. Consistency in the style and tone you use (for example, a casual website message needs casual marketing materials and relaxed images), in the use of specific words (a legal site can't use lawyer and barrister interchangeably, they must use each as distinct terms), font choices (colour, bold, italics and underlining are better ways to emphasise details than changing font sizes and types), spelling (if using Australian spelling, for instance, always use Australian versions of words, and for words that have a few accepted spellings, choose one version and stick to it) and audience (if 'you' is a customer to start with, don't use 'you' for a supplier as well.)
Obviously, the little details are unimportant if your overall business message is not working, but they can make the difference between a polished, professional look and a business who doesn't appear to care about details. By being consistent in your written materials:
people will read your message and not be distracted by unnecessary breaks

regular clients/readers will get comfortable with your materials and come back for more

you appear professional and in control

your message is simple to understand

you develop trust in your message and business
In the worst case of inconsistency, materials appear as if from different companies which really doesn't help with branding or building a relationship.
To stay consistent is easy enough at the start of business and when there is only person preparing materials. But once you have a lot of written material (for example, many webpages, some flyers, blog posts, promotional articles and some ads) and/or use other people to manage your communications to some extent, it gets harder to stay consistent unless you have a style guide.
Many designers prepare style guides for businesses when they design a logo and brand, but a design style guide is only part of the story. A comprehensive style guide will define colours, fonts and so forth, but also includes details on spelling choices, tone, repeated information, capitalisation and other content details.
Thought: Walt Disney's company has four values - curiosity, confidence, courage and consistency. And look at their success...
---

I just renewed my carbonite subscription for another year as it's so easy to use and gives me peace of mind.
---
Web page descriptions
By Tash Hughes of Word Constructions
If you manage your own website, or even if you pay someone else to do it for you, you are probably aware that you can add a title, description and keywords to each page of your site. Let's start by explaining the three terms:
title - the name of the page that will show when the mouse hovers over the tab in an internet browser and shows as the first line in search engine results
description - the two lines of information under the title in search engine results
keywords - important words relevant to the page that search engines use in determining results
The importance of these factors for improving your site's ranking varies between search engine and over time. However, a good page title and description will help people decide if your page is worth viewing once they see it in a search engine's results. If there is no description attached to a page, the search engine will pull words out of the page instead - sometimes this gives useful information but often it results in meaningless strings of words (in one case recently, I saw a search engine description that consisted of a list of business numbers from their footer. Very boring and very unattractive.)
Given that the description can be the reason someone decides to visit that page, or not, why wouldn't you make the description suit the individual page? Instead of a generic message about your business simply repeated across your site, make the message relevant to that page.
I am currently correcting this issue for a client's website where the designer had used a generic 'we sell superannuation to a limited industry' on every page and I am changing it to descriptions along the lines of 'learn about super contributions', 'the Government co-contribution', 'accessing your super savings' and 'member benefits'. These descriptions are targeted at the page and more attractive to someone coming across them in search results.
---

Every order I've placed with The Nile has been simple to mange - they email progress and deliver for free.

---
Poor examples
Sometimes, the easiest way to learn the correct way to do something is to see it done poorly so in this section of my newsletter, I show you some real-life examples of writing that need a little help.
Today's example is from a website's description of an online presentation they have available - they are trying to explain who would be interested in this presentation on income protection insurance.
Example:
If you are young, single, married and reliant on a regular income.
Issues with this example:
By definition, how can I be single and married? Can't I be not young and any of those other factors and want to know about income protection insurance?
A better version would be: (without changing the meaning)
If you are young, single, married and/or reliant on a regular income.
A much better version would be:
Whether you are young or not, single or married, if you are reliant on a regular income this presentation...
---
You are welcome to pass this newsletter on to anyone you think will be interested, but please send it as is without changes.
If you were passed this email by a friend, you can subscribe here.
This newsletter is only ever sent to my clients and people who request the monthly newsletter & writing tips found at www.wordconstructions.com.au. Your email details will never be given, lent or sold to any pa.rty whatsoever and you can leave this service at any time by unsubscribing here.
---
Important: Whilst Word Constructions has taken reasonable steps to ensure this email is v.irus fr.ee, it accepts no responsibility and makes no warranty. Word Constructions accepts no li.ability for any damage caused by this email.